by Ted Jou '99
---
Pat Yongpradit '96 is the Chief Academic Officer at Code.org, a non-profit organization focused on computer science education. He recently led the development of the
K-12 Computer Science Framework
, a national vision for teaching computer science to K-12 students.
Yongpradit remembers the Blair Magnet as "the hardest of anything I did – harder than undergrad or grad school." The two classes that stand out in his memory are Ned Johnson's R&E, which "prepared me for working hard," and Susan Ragan's Modeling & Simulation, which opened his eyes to the "huge universe of different things that could be done with computers."  It was his favorite class in high school even though he remembers it being one of the hardest, and he didn't get a very good grade. For his senior research project, Yongpradit used his programming skills to write a computer program that tested peoples' perception of different durations of time.
When he graduated from Blair, Yongpradit went to McGill University to study Biology, but in his final year he decided that a career in research was not for him. He returned to Maryland to complete a Masters degree in Education at the University of Maryland, and he started as a science teacher in Montgomery County at Francis Scott Key Middle School in 2001. While at Key, Yongpradit wrote recommendations for students applying to the Magnet: "Every year there would be kids who would apply for the Magnet, and on every recommendation, I would write that I was an alum." In the course of writing one of these recommendations, he remembers mentioning that he would be interested in teaching in the Magnet, but he never heard back. Soon, a position opened at Springbrook High School, and he started teaching there in 2005. 
At Springbrook, Yongpradit started as a science teacher but soon took over the computer science program, where he incorporated robotics and game development into the curriculum.  During his time at Springbrook, the enrollment in computer science classes doubled, including tripling the number of girls taking advanced computer science. His innovative teaching gained local and national recognition, and he was chosen to lead a team writing a computer science curriculum for middle school and high school students throughout Montgomery County. In 2010, he was recognized by Microsoft 
(
YouTube
) 
and was invited to the Microsoft Worldwide Innovative Education Form in Capetown, South Africa, where he won the
2010 Innovative Teacher Award for Innovation in Content
. In the ensuing years, he continued to consult with Microsoft and built relationships nationwide with other teachers and innovators in computer science education.  He was recognized in the local press when the 
Gazette
visited his classroom in March 2011, watching his students develop their own video game. In September 2011, he was interviewed by Tom Brokaw for NBC's Education Nation (
NBC News Video
).  And in 2013, he was featured in the book, "
American Teacher: Heroes in the Classroom
." 
Yongpradit left Springbrook at the end of the school year in 2013, when he was hired as the
Chief Academic Officer
of Code.org.  At the time, he was just the fifth employee of the new organization, but Code.org grew quickly with the support of many big tech companies like 
Amazon, Apple, Facebook, 
Google,
Microsoft, and many other individual donors and organizations
.  Over the past three years, Yongpradit has been working with teachers, school districts, policy makers, researchers, and tech companies to develop computer science curriculum and to advocate for and promote computer science education. In his time with the organization,
Code.org
has provided professional development to over 45,000 teachers nationwide and in an important legislative achievement, worked to get computer science included in Congress's definition of a "well-rounded education" in the
Every Student Succeeds Act of 2015
.
Over the past several months, Yongpradit has focused his efforts on the development of the
K-12 Computer Science Framework
, a national vision for teaching computer science to K-12 students. This framework was developed in partnership with the Association for Computing Machinery (ACM), the Computer Science Teachers Association (CSTA), the National Integrated Cyber Education Research Center (NICERC), and the National Math + Science Initiative (NMSI). It includes state-level standards, curriculum, and professional development, with the goal of helping states and school districts implement 
pathways for CS education for K-12 students.  The framework
 is already being used by many states and districts across the country (including Maryland and Virginia) to guide standards and curriculum development. Writing the framework was a huge collaborative project between teachers, professors, researchers, and non-profit representatives, with 27 writers and 25 advisers working to draft and revise the framework document (
download the pdf
). Yongpradit coordinated workshops, focus groups, public reviews, and meetings with educational organizations and government groups.  T
he 
K-12 Computer Science Framework
 was officially unveiled in October 2016
, and Yongpradit is now promoting the framework and working with school districts and state departments of education to implement it at the local level.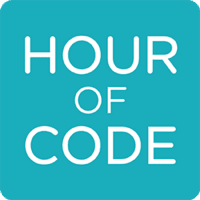 Yongpradit is also looking forward to December, when Code.org will be organizing its fourth annual "Hour of Code," an event that encourages everyone to take an hour to learn how to code during Computer Science Education Week (December 5-11, 2016). Since 2013, over 100 million students have participated at over 200,000 Hour of Code events worldwide.  President Obama wrote his first line of code to kick off the Hour of Code in 2014 (whitehouse.gov).  In 2015, Montgomery County Public Schools highlighted its Hour of Code events (MCPS TV).  Recently, Draymond Green of the Golden State Warriors promoted the Hour of Code at Oakland High School (San Francisco Chronicle).  Any school, company, or community organization can get involved in the Hour of Code.  If you are interested in 
supporting or hosting an event, please visit hourofcode.com to find out how you can help support 
Computer Science education for all!